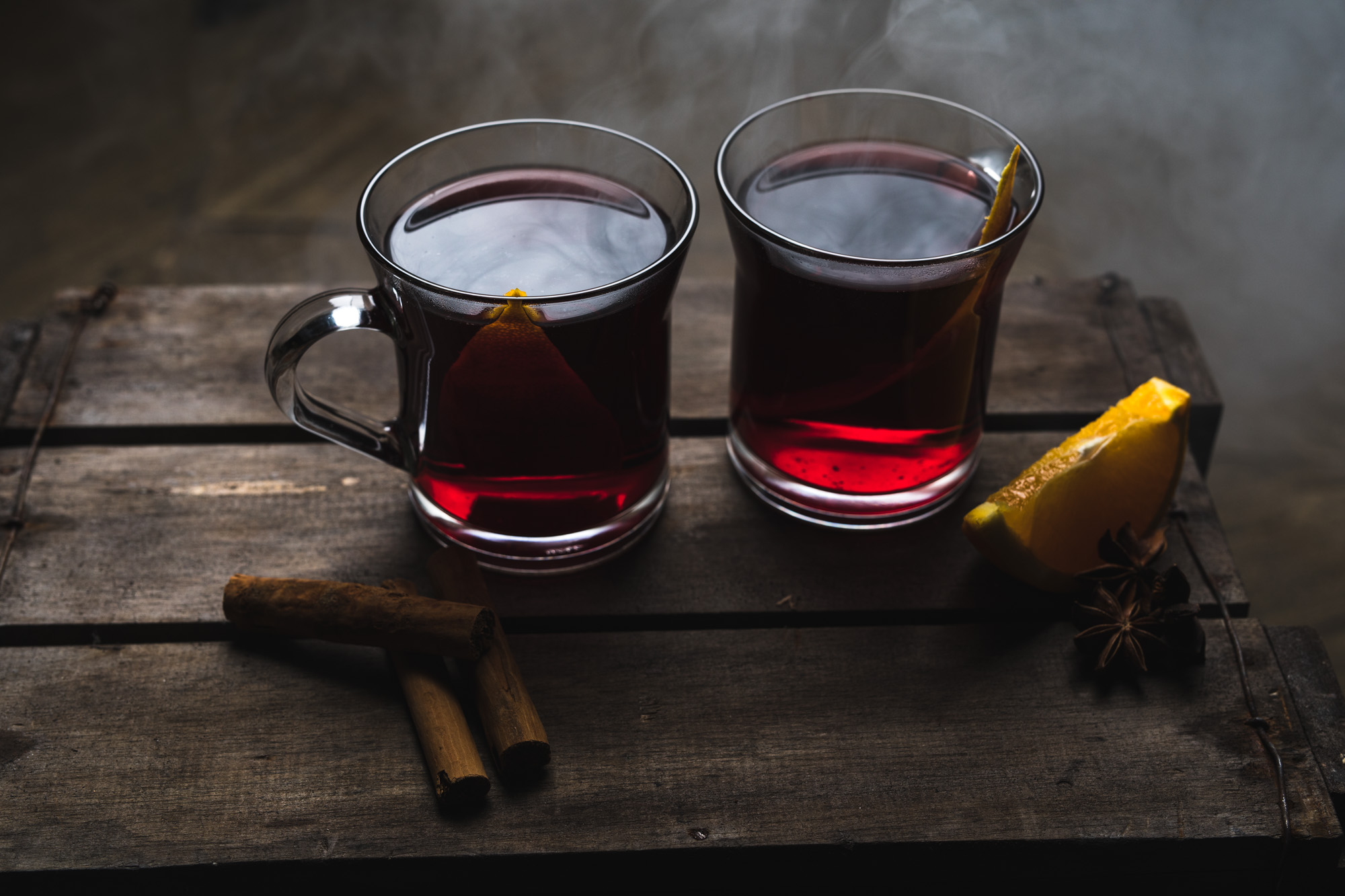 'Tis the season! Spruce up this spiced festive treat with a dash of vodka.
1 measure Priory Vodka
6 cloves
2 cinnamon sticks
½ nutmeg, grated
4 star anise
100g brown sugar
750ml Pinot Noir
2 pink grapefruit – juice freshly squeezed, peel reserved for garnish
Heat up the spices in the sugar for a minute in a saucepan.

Add the rest of the ingredients.

Bring mixture to a simmer.

Remove from the heat and rest for 15mins.

Strain through a fine sieve.

Serve in glass mugs and garnish with pink grapefruit peel.